Mass Notifier BroadsWord
Mass Notifier BroadsWord is an advanced phone, fax, email and SMS mass sending software program. Now it works under Calliseum telephony platform as a service BroadsWord.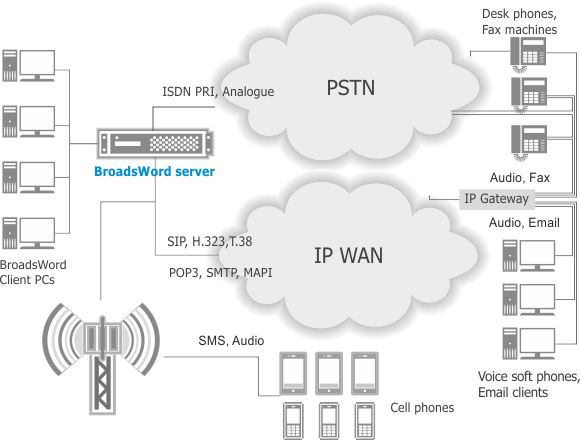 Main features
OS. Works under all Windows both client and server versions
Phone protocols. Supports SIP and H.323 phone lines, up to 500 per one PC.
Fax protocols. Supports G.711 and T.38 faxes.
SMS protocols. Supports SMPP protocol and GSM AT commands.
Email protocols. Supports SMTP and MAPI protocols.
Advanced reporting. Allows preparing various reports regarding completed notification task.
Universal import. Supports importing data from databases, excel and text files.
Scripts. Supports Pascal like language for end user programming.
Text-to-Speech. Supports automatic audio generation from text files.
Downloads